Introducing Element 4 Graphics: The #1 Trusted and Endorsed Charlotte Sign Company
Welcome to Element 4 Graphics, Charlotte's premier sign and graphics design company. At Element 4 Graphics, our main goal is to provide clients with innovative, yet reliable signage and graphic solutions.
From the initial stages of brainstorming and concept development to subsequent installation and follow-up service(s) we are committed to guiding our clients through every step of the process. Furthermore, as a full-service provider, we are able to accommodate a wide range of requests, from wall wraps and murals to ADA signs. Our project management team takes time to listen to you and create customized graphic solutions that fit your needs and budget.
Element 4 Graphics also offers customers solutions for indoor and outdoor signs, wall wraps, dimensional letters, ADA signs, event graphics, environmental graphics, lobby signs and much more. Every day, we assist countless customers by fulfilling all of their print and signage needs.
We also strive to provide exceptional customer service for each customer, whether their needs are straightforward or a bit more complex. Above all else, our goal is for each customer to experience full satisfaction throughout the entirety of their work alongside us. Our pragmatic and polished approach to graphics also allows for creativity and an opportunity to bring your visions to life.
The Element 4 Graphics Difference, How We Distinguish Ourselves From Other Charlotte Sign Companies
Signs and graphics play a significant role in our world and appear for many different reasons, in many forms. From informational to visually striking, we help our customers bring their ideas to life. 
A large part of our success stems from our ability to compartmentalize and focus on various aspects of the design process. This includes addressing all types of criteria, from both creative and pragmatic standpoints. Above all else, we are committed to gifting you a well-made product, built to endure and last. Our professional portfolio is diverse, and our history shows that we have worked with clients of all types, on various projects. 
Our Services at a Glance
Element 4 routinely assists clients, navigating a full spectrum of sign and print needs. Fortunately, we also have the capacity to assist on projects of all scopes and sizes, working in a timely yet focused manner to deliver results when you need them. During business hours, we are more than happy to discuss your project and any questions you may have. If we happen to be unavailable at the moment or you are attempting to reach us outside of regular business hours, you can read more about all of our services here on our website. From local sign printing to window graphics, here are some of our most popular services. Not seeing what you need or have a specific question? There are multiple ways to reach us that you'll find on this webpage.
Signs & Banners
Signs and banners are two of the many tools that businesses use to communicate location, rules, sales, and other pertinent information. Having a sign that is clear, well-structured, and easy to understand makes a huge difference in how people view your establishment. In essence, signs and banners often operate as roadmaps, designed to help customers navigate everything from location to the dos and don'ts of your establishment. At Element 4 Graphics, customers can choose between a wide variety of styles and materials, including wood, acrylic, metal, and various cutting-edge substrates. As a full-service provider, we offer signage suited for both indoor and outdoor environments. In addition, we work with customers to accommodate needs, budgets, and timelines.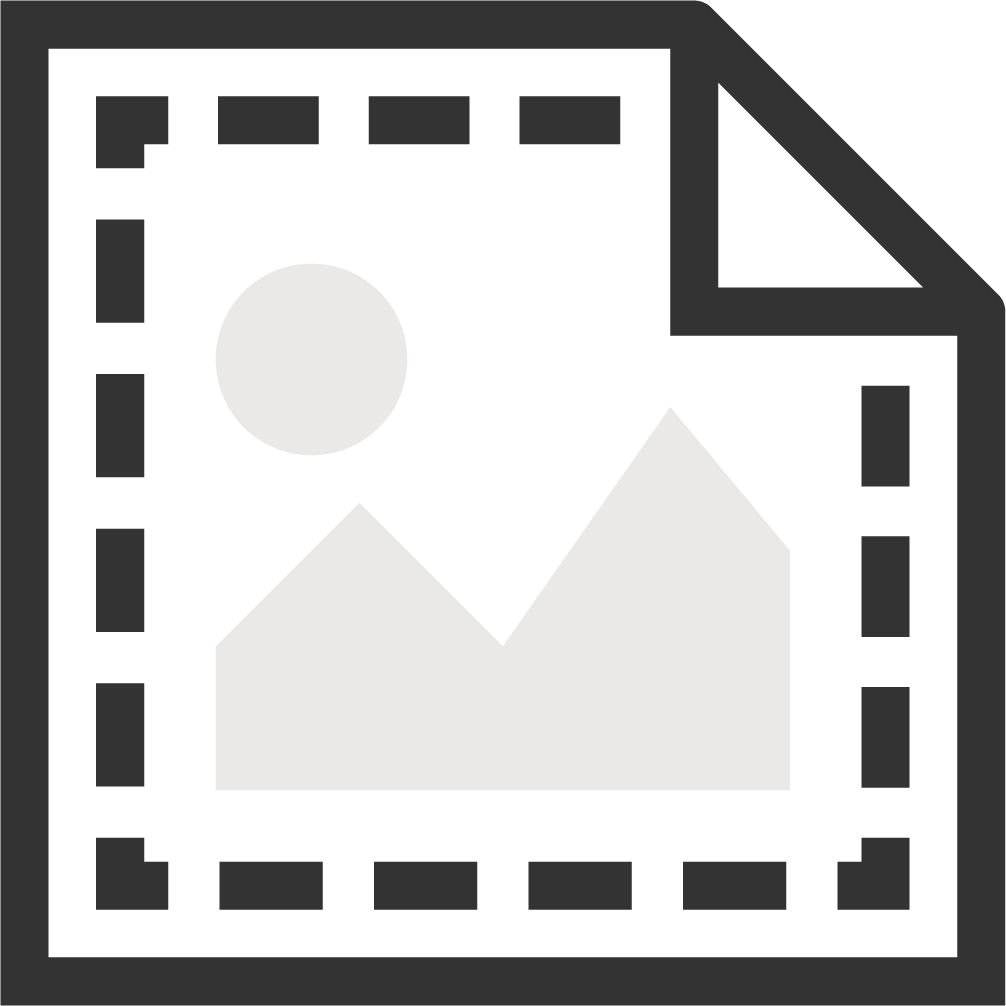 Vinyl Decals
Vinyl decals are used for many purposes, including personalizing a space and providing information to onlookers. Like our standard building sign, vinyl decals offer plenty of room for customization due to their size, shape, and color offerings. Vinyl decals can be used in a multitude of ways, such as for window and car displays, and decorations. In general, decals are ideal for customization, making it easy to create a product that reflects your creative vision.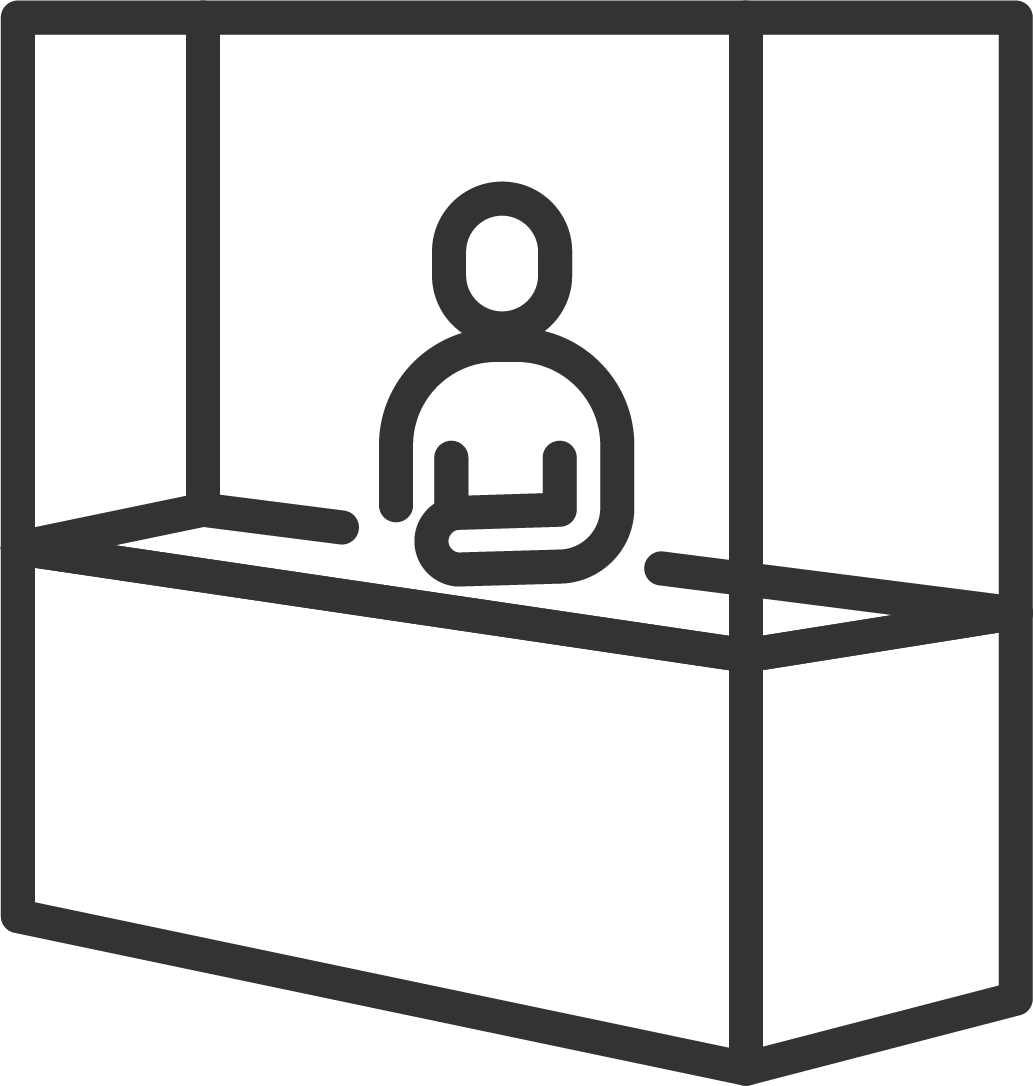 Tradeshows are a popular way for businesses and entrepreneurs to unveil and demonstrate their newest products and/or offerings. Tradeshows are also full of networking opportunities and serve as a way for businesses to cultivate brand recognition amongst peers and consumers. Given the parameters, having clear and captivating signage will create a natural draw, ensuring your display or booth is both visible and notable. Our numerous options make it simple for you to customize your trade show experience. With plenty of options for you to explore and choose from, Element 4 Graphics has you covered in full.
Dimensional Letters and CNC Routing
Modern technology and advancements in graphic design have made it possible to customize signs in unprecedented and unique ways. For those who are seeking something extraordinary or wish to add depth and dimension to their signage, dimensional letters and CNC Routing make for great options. Using our CNC Router, we can precisely cut a variety of substrates including vinyl, acrylic, metal, PVC, and MDF. For those interested in dimensional letters, or seeking CNC routing to cut substrates, we offer both services and everything in between.
Since our inception, Element 4 Graphics has worked on a full spectrum of projects, ensuring that customers receive a flawless product whether they're ordering a single banner for a one-time event, or need a bulk supply of certain materials. We work efficiently and effectively, by utilizing a kitting approach and comprehensive fulfillment technique. We can accommodate the shipping needs of customers, regardless of location. So, whether you're searching exclusively for business signs near me in Charlotte NC, or aspire to kickstart a national campaign, Element 4 Graphics has you covered the entire way from production to distribution.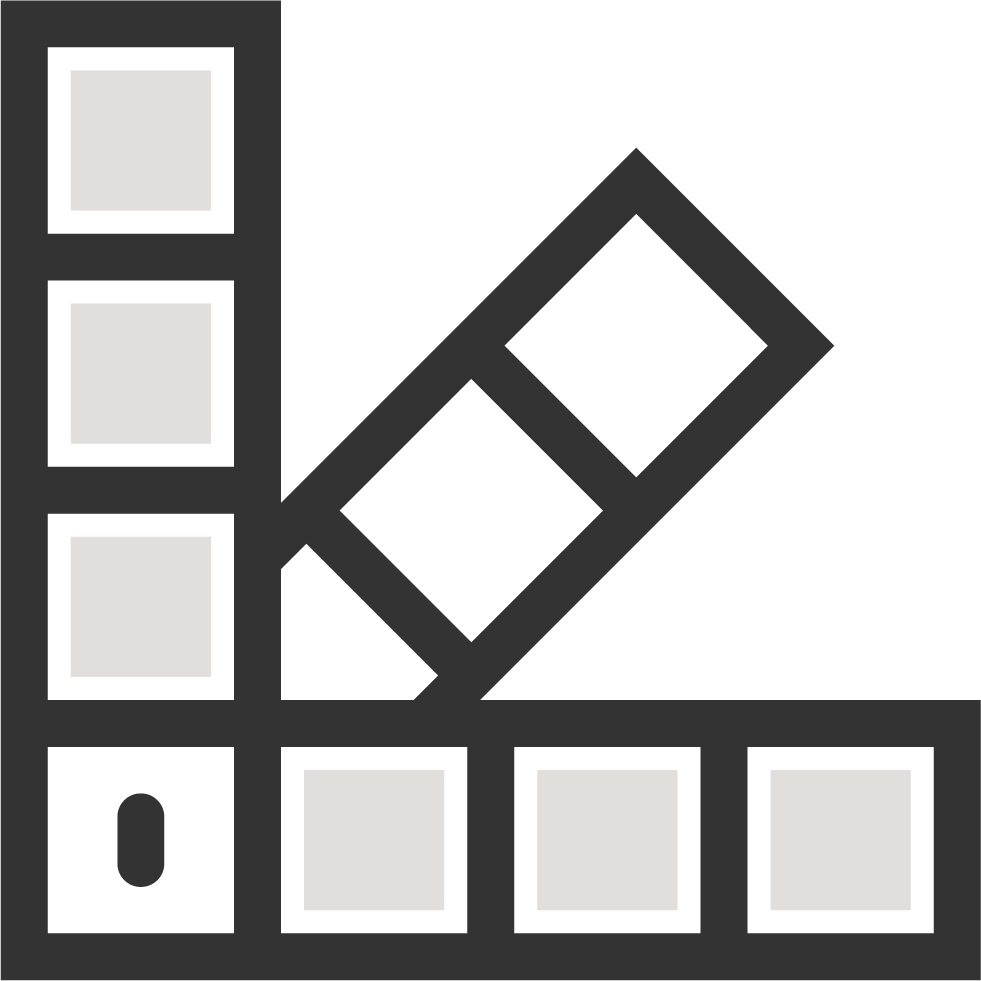 Element 4 Graphics is a goal-oriented and results-driven graphic design business, that allows for each customer to bring their visions to life and ideas to fruition. With an inventory that allows for optimal customization, and a well-oiled fulfillment and distribution center, we know how to deliver immaculate results on a punctual timeline. Let our team of experts guide you through the process, helping you to explore all of your options in a collaborative way.
The Element 4 Graphics Process: The Custom Sign Shop That Works Alongside You From Concept to Delivery
At Element 4 Graphics, we treat every customer with respect, offering our undivided attention to each project regardless of its size and scope. We work with and for you to create a product that is uniquely yours and produced per your specifications. Whether you have prior experience working with signs or this is your first venture into the craft, we'll meet you where you are. 
With a large inventory of materials at our disposal, we are capable of creating signs, decals, and everything in between. From commercial ventures to personal property, our signs and graphics can be featured in a variety of ways utilizing materials from vinyl to wood. 
The process begins by getting to know each client, and listening extensively to their needs, wants, and desired outcomes. While our team is equipped with experts, our philosophy has always been to let the client lead in terms of vision and creativity. Our team is here to fill in the blanks, offering advice, guidance, and professional recommendations throughout all phases of the process. 
From personal vinyl decals to display signs for businesses, Element 4 Graphics focuses on merging the creative nature of design and the practical nature of distribution and fulfillment. This makes for a process that is professional and disciplined yet prioritizes the creative aspect of the work we do. 
Element 4 Graphics Provides an Unparalleled Level of Customer Service
Providing clients with exemplary customer service has always been a top priority for the crew at Element 4 Graphics. We've worked with a diverse range of individuals and businesses, assisting them as they actualize their artistic and practical goals. 
In order to deliver the quality that our customers have come to associate with Element 4 Graphics, we always practice proactive and clear communication. We work hard to establish timelines, communicate any challenges and keep you in the loop regarding the status of your project. Our team is equipped to handle projects of all sizes, and we pride ourselves on not only assisting our clients but also helping them understand the logistics behind the work that we do.
Explore Endless Possibilities with Indoor and Outdoor Business Signs
Small-scale, large-scale, indoor, and outdoor, Element 4 Graphics has the solution for all of your sign and graphics needs. Our experts are knowledgeable regarding all of the materials we sell and supply, meaning they can direct you to the material best suited for your wants and needs. 
Element 4 Graphics employees are also highly skilled in the art of distribution and installation. Our work is not completed until you are fully satisfied with the outcome, and our signs or products have been installed per your specifications. We can accommodate projects of all sizes, from properties that require the installation of multiple signs, to personalized decals and banners. We believe in delivering an exceptional product, regardless of the extenuating circumstances. 
Explore Endless Possibilities with Indoor and Outdoor Business Signs
Creating brand recognition is something that all businesses can benefit from, and it usually starts by cultivating a strong link between names and imagery. In many ways, your outdoor business sign serves as your company's first impression. Crafting memorable yet highly visible commercial outdoor signs is one of our specialties and something we are happy to assist you with.
Brand recognition can be established in a multitude of ways; however, graphics and imagery are often used in the process. For instance, take a minute to think of some of the most popular enterprises and businesses in the nation. Chances are, you'll envision an image, catchphrase or slogan associated with that business. This type of association is highly beneficial for businesses and often begins by creating proper signage. With lots of tools, machinery, and materials at our disposal, we can construct something truly visionary and guaranteed to elicit a response from potential customers.
We have lots of eye-catching materials designed to withstand the test of time. We can also create signage for multiple locations within your business. Our team at Element 4 Graphics makes an effort to source high-quality materials and products while also keeping up to date with innovative machinery and printing technologies. As a result, our well-rounded approach incorporates time-honored, industry procedures and our own flair for artistry.
Why Choose Element4 Graphics?
In this day and age, searching for custom signs near me will often yield quite an impressive list of results. Trying to find the right business is much like trying to find a needle in a haystack. Nevertheless, Element 4 Graphics remains a trusted choice for those in North Carolina and beyond. As a locally owned and operated business, we are passionate about helping locals in our direct area find reliable sign solutions. While there are several options to choose from when deciding on a sign and graphics company, here are some of the main reasons why you should consider Element 4 Graphics.
Timely and Reliable: Element 4 Graphics operates on the age-old belief that time is money, and therefore, we do everything in our power to offer quick turnaround times for products. Regardless of the timeline involved, we always give clients all of the pertinent details about their project upfront. This keeps us accountable and helps clients prepare for delivery. We stay reliable by consistently updating clients and keeping the process moving at a realistic yet expedited speed.
Versatile and Unique: When searching for commercial signs near me in Charlotte, you will undoubtedly encounter Element 4 Graphics as a top contender. However, our scope of work goes beyond traditional sign work. Element 4 Graphics also offers an in-depth array of services including (but not limited to) lobby signs, dimensional letters, ADA signs, LED signs, window graphics, and much more. Clients can utilize as many of our services as they desire, and we are happy to offer a one-stop shop for all of your professional and personal design needs.
Customer-First Approach: Graphics and sign work are both creative endeavors that often require collaboration. Because of this, we take the wants and needs of our clients very seriously. Ultimately, we want our clients to feel heard throughout all steps of the process. Regardless of the project's size and scope, it is imperative to us that the client walks away from the project fully satisfied.
Innovative yet Principled: Element 4 Graphics combines time-honored industry techniques with innovative artistic vision, to bring you a completely unique business philosophy. We constantly stay alert to breakthroughs in our field, while also prioritizing proven methods that have long been utilized in sign work and beyond. In essence? Element 4 Graphics keeps current yet understands the benefits of following proven techniques and procedures.
And More: We invite you to come and experience the Element 4 difference. When it comes to finding a reputable and professional graphics company to help lead you through the process, you won't find anyone as patient, proactive, and passionate as our team at Element 4 Graphics. From vinyl decals to company signs for building, we're standing by to help you bring your ideas to life.